SOUTHWEST SEMINARS PRESENTS
ANCIENT SITES AND ANCIENT STORIES II: 2019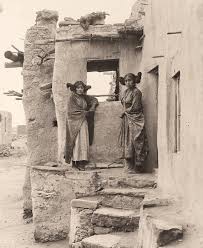 MONDAY NIGHTS AT 6 PM AT HOTEL SANTA FE
LECTURES – 50 MONDAYS A YEAR
TO HONOR AND ACKNOWLEDGE THE ARCHAEOLOGICAL CONSERVANCY
A PUBLIC PROGRAM GRACIOUSLY ASSISTED BY HOTEL SANTA FE, A PICURIS PUEBLO ENTERPRISE AND THE SANTA  FE WOMAN'S CLUB.
March 18 Dr. Klint Burgio-Ericson
Postdoctoral Fellow, Museum Studies & Anthropology, University of New Mexico; Artist, Art Historian and Educator; Author, 'Living in the Purisima Concepcion: Architectural Form, Cultural Negotiation, and Everyday Practice in a 17th C. New Mexico Mission Among the Zuni Indians' (Dissertation, University of North Carolina)
Situating the Hendricks-Hodge Archaeological Expedition to Hawikuh Pueblo, 1915-1923
March 25 Dr. Timothy Maxwell
Archaeologist, Emeritus Director, Office of Archaeological Studies, Museum of New Mexico; Field Archaeologist, Abiquiu Reservoir, School for Advanced Research; Co-Author, City of Santa Fe Archeological Ordinance; Joint U.S./Mexican Casas Grandes, Chihuahua Archaeological Research Project; Fulbright Research Scholar (Mexico); New Mexico Cultural Properties Review Committee
Growth of Pueblo Society in the Lower Rio Chama Valley
April 1 Dr. Sean Gregory Dolan
Archaeologist, Environmental Compliance and Protection, Los Alamos National Laboratory; Co-Author (w/J. Berryman & M.S. Shackley), 'The Source Provenance of an Obsidian Eden Point from New Mexico'; 'Black Rocks in the Borderlands: Obsidian Procurement in the North American Southwest and Mexican Northwest' (Dissertation, University of Oklahoma)
Ancient Turkey Domestication, Iconography and Husbandry in the Mimbres Valley
April 8 Dr. Barnet Pavao-Zuckerman
Zooarchaeologist and Historical Archaeologist, Associate Professor, Department of Anthropology and Director of Graduate Studies, University of Maryland; Co-Author (w/E. Reitz) Introduction and Adoption of Eurasian Livestock in North America', in Handbook of North American Indians, Vol.3
Hunting and Hides, Ranching and Rendering: Zooarchaeology of Colonialism
April 15 Dr. John Kantner, RPA
NOTE: Held at Santa Fe Woman's Club – 1616 Old Pecos Trail
Associate Vice President for Research and Dean of the Graduate School University of North Florida; Author, 'Great House Communities in the Chaco World',In Search of Chaco: New Approaches to an Archeological Enigma. (D.G. Noble, Ed.)
Chaco-Era Division of Labor: Potter Sex Identification and Implications
April 22 Ron Barber
Founder, The Stone Calendar Project; Rock Art Researcher
Engineer, Los Alamos National Laboratory
Ringing Rocks of the Southwest
April 29 Dr. John A. Ware
Social Archaeologist; Former Executive Director, The Amerind Foundation, Founding Director, Museum of Indian Arts and Culture, Museum of New Mexico
A Pueblo Social History: Kinship, Sodality, and Community in the Northern SW.
Early Agriculture on the Colorado Plateau: Excavations at Lolomai Village, Black Mesa, AZ
May 6 Dr. M. Kathryn Brown
Archaeologist and Lutcher Brown Endowed Associate Professor of Anthropology, University of Texas-San Antonio; Co-editor, (w/G.J. Bey, III); Pathways to Complexity: A View from the Maya Lowlands and Ancient Mesoamerican Warfare (w/T. Stanton); Director, Mopan Valley Preclassic Project
The Chamber of Secrets at Xunantunich, Belize: Investigating Ancient Maya Graffiti
May 13 Dr. Scott G. Ortman and Dr. Joseph Traugott
NOTE: Held at Santa Fe Woman's Club – 1616 Old Pecos Trail
Scott: Historical Anthropologist and Assistant Professor University of Colorado  Author, Wind From the North; Omidyar Postdoctoral Fellow, Santa Fe Institute
Joe: Former Curator, 20th C. Art, New Mexico Museum of Art; Author, New Mexico Art Through Time: Prehistory to the Present; The Art of New Mexico.
Painted Reflections: Isomeric Design in Ancestral Pueblo Pottery
May 20
NOTE: No Lecture Tonight. Southwest Seminars is Rafting the Colorado River.
 May 27 Dr. Barbara J. Mills
NOTE: Held at Santa Fe Woman's Club – 1616 Old Pecos Trail
Anthropological Archaeologist; Regent's Professor, Department of Anthropology, Professor, American Indian Studies, University of Arizona; Curator of Archaeology, Arizona State Museum; Co-Editor (w/S. Fowles), The Oxford Handbook of Southwest Archaeology; Author, 'Key Debates in Chacoan Archaeology' In Search of Chaco: New Approaches to an Archaeological Enigma, (D.G. Noble, ed.)
How Connected Was the Chaco World?: A Social Network Perspective
$15 PER PERSON AT THE DOOR ~ OR $120 TO SUBSCRIBE TO THIS SERIES OF 11 LECTURES