SOUTHWEST SEMINARS PRESENTS
A SPECIAL LECTURE
JAMESTOWN AND HISTORIC ST. MARYS CITY:
FORENSIC INVESTIGATIONS OF 17TH CENTURY CHESAPEAKE
DR DOUG OWSLEY
SMITHSONIAN INSTITUTION
TUESDAY, SEPTEMBER 19, 2017 AT 7 PM AT HOTEL SANTA FE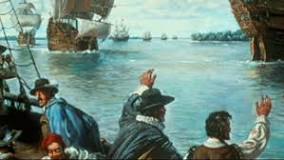 Join Dr. Doug Owsley, Division Head and Curator, North America Forensics, Smithsonian National Museum of Natural History to learn how techniques from forensic analysis of the human skeleton are applied to study 17th century remains from Jamestown & Historic St. Mary's City.
This talk will demonstrate how specialized scientific testing, including DNA, stable isotopes, and heavy metals, along with advanced imagery methods such as high-resolution, computed tomography, 3D virtual modeling, and 3d Data capture, can increase knowledge of the lives and deaths of the early American Colonists in the Chesapeake.
Case highlights include 'Jane', the victim of survival cannibalism during the 'starving time', and the four high-status men buried in the 1608 church within James Fort where research is continuing with burial archaeology scheduled for this Fall.
 $25 per person at the Door, Limited Seating, No Reservations