SOUTHWEST SEMINARS PRESENTS
MOTHER EARTH, FATHER SKY: 2018
PERSPECTIVES ON THE ENVIRONMENT OF THE AMERICAN WEST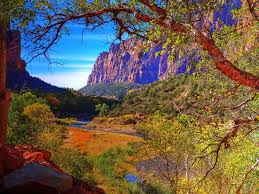 MONDAY NIGHTS AT 6PM AT HOTEL SANTA FE
LECTURES – 50 MONDAYS A YEAR
TO ACKNOWLEDGE THE WORK OF THE NEW MEXICO ENVIRONMENTAL LAW CENTER
A PUBLIC PROGRAM GRACIOUSLY ASSISTED BY HOTEL SANTA FE, A PICURIS PUEBLO ENTERPRISE
October 15 Dr. Laurie Webster, Louie Garcia (Piro/Tiwa) and Chris Lewis (Zuni)Laurie:
Laurie: Independent Scholar of Southwestern Textiles and Perishable Material Culture; Co-Editor, (w/P. Drooker) Beyond Cloth and Cordage: Archaeological Textile Research in the Americas; Author, Collecting the Weaver's Art: The William Claflin Collection of Southwestern Textiles; Louie & Chris: Traditional Weavers Pueblo Ceremonial Attire
Continuity in Yucca, Feathers and Cotton: Cedar Mesa Perishables Project Research
October 22 Dr. James SneadAssistant Professor of Anthropology, California State University-Northridge; Former Fellow, American Museum of Natural History School of Advanced Research on the Human Experience, andClements Center for Southwest Studies, Southern Methodist University; and Author, Ancestral Landscapes of the Pueblo World; Burnt Corn Pueblo: Conflict and Conflagration in the Galileo Basin, A.D. 1250-1325; and Ruins and Rivals: The Making of Southwest Archaeology
Archaeology of Western Water Wars
October 29 Jack Loeffler
Bioregional Aural Historian, Producer, Writer, Sound Collage Artist and MusicianBoard Member, Lore of the Land; Environmental Activist and Author Adventures With Ed: A Portrait of Abbey; Headed Upstream: Interviews with Iconoclasts; La Musica de los Viejitos;Survival Along the Continental Divide; Healing the West: Voices of Culture and Habitat
Recipient, New Mexico Governor's Award for Excellence in the Arts
Indigenous Minds & the Commons of Human Consciousness
November 5 Dr. Roger Wiens
Principal Investigator, Los Alamos National Laboratory (LANL) Mars Chem Cam Instrument Author, Red Rover; Recipient, Chevalier (Knight), French Academic Order of Palms
Six Years on the Red Planet:Continuing Adventures of the Curiosity Rover and a Peek into Future Exploration of Mars
November 12 Karl Laumbach
Archaeologist and Associate Director of Research & Public Education, Human Systems Research, Inc., Las Cruces, New Mexico; Author, 'Hembrillo, An Apache Battlefield of the Victorio War: The Archaeology and History of the Hembrillo Battlefield' Research Report
The Elk Ridge Mimbres Pueblo Story
November 19 Dr. David S. Gutzler
Professor of Earth and Planetary Science, University of New Mexico; Co-Author, (w/ T.O) Robbins), 'Climate Variability and Projected Change in the Western United States: Regional Downscaling and Drought Statistics', in Climate Dynamics; (w/L. van Alst), 'Interannual Variability of Wildfires and Summer Precipitation in the Southwest', in New Mexico Geology.
Climate Science and the Future of the Rio Grande
November 26 Winston Hurst
Independent Archaeologist, Consultant Researcher; Co-Author, w/B. Louthan, Survey of Rock Art in the Central Portion of Nine Mile Canyon, Eastern Utah; Author, 'Greater Bears Ears and the Chaco World', in Sacred and Threatened, (R.E. Burillo & B.A. Bellorado, Eds.)
Red Pots, Tsamahia Celts & Multi-Ethnic Puebloan Landscapes in Ancient Southeast Utah.
December 3 Wayne Ranney
Geology Educator, Grand Canyon Field Institute and Author, Carving the Grand Canyon: Evidence, Theories, Mystery; Sedona Through Time: A Guide to Sedona Geology; (winner, Best Science Book in Arizona, 2011); 'Defining the Colorado Plateau: A Geologic Perspective'; 'The Verde Valley: A Geological History'; 'Canyon Country' (all in Plateau); Co-Author (w/R. Blakey); Ancient Landscapes of the Colorado Plateau; and (w/ C. Bowden and J. Dykinga) Images: Grand Canyon
Smitten By Stone: How We Came to Know and Love the Grand Canyon
December 10 Dr. Lawrence 'Larry' Loendorf
Anthropologist and Archaeologist of the Intermountain West; President, Sacred Sites Research, Inc.; Cultural Resource Management, Department of Anthropology, New Mexico State University; Co-Author (w/ J. Francis), Ancient Visions: Petroglyphs and Pictographs of the Wind River and Bighorn Country, Wyoming and Montana; (w/N.M. Stone), Mountain Spirit: The Sheep Eater Indians of Yellowstone; (w/P. Nabokov) Restoring a Presence: Indians and Yellowstone National Park; Author, Thunder and Herds: Rock Art of the High Plains; Recipient, Distinguished Service Award, American. Rock Art Research Association
Rock Art and Horses
December 17 Dr. Kirt Kempter
Volcanologist, Independent Field Geologist; Study Leader, Smithsonian Journeys to Antarctica and Iceland; Former Fulbright Scholar; Field research: Costa Rica, Mexico, New Mexico; Field Geologic Training, NASA Astronaut Candidate Program, New Mexico; Excellent Fajita Chef
As the World Turns: A Geologic Year in New Mexico
$15 at the door ~ or` $120 to subscribe to the series of 10 lectures