SOUTHWEST SEMINARS PRESENTS
SEPTEMBER VOICES 2023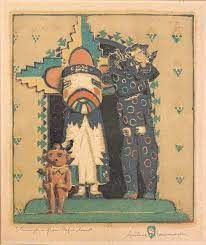 MONDAYS AT 6 PM AT HOTEL SANTA FE
LECTURES – 50 MONDAYS A YEAR
A PUBLIC PROGRAM GRACIOUSLY ASSISTED BY HOTEL SANTA FE, A PICURIS PUEBLO ENTERPRISE
September 4 Dr. Ripan S. Malhi
Professor, U. of Illinois-Urbana/Champaign: Anthropology, School of Integrative Biology, American Indian Studies, and Carl R. Woese Institute for Genomic Biology. Co-Director, Center for Indigenous Science; Co-founder: Trace Genetics, Inc; Summer Internship for Indigenous Peoples in Genomics (SING) USA and Increasing Diversity in Evolutionary Anthropological Studies (IDEAS) program; Editor, Human Biology.
Anthropological Genomics: Changing the Practice and Practitioners
September 11 Dr. James M. Adovasio and Dr. Thomas Dalton Dillehay
First Americans Research: Status Quo and the Future
J.M. Adovasio: Director of Archaeology, Harbor Branch Oceanographic Institute, Florida Atlantic University. Considered to the world's leading authority in the arena of perishable artifact analysis. Principal Excavator, Meadowcroft Rockshelter; Former Professor and Chair, Department of Anthropology, University of Pittsburgh; Former Chair, Department of Anthropology/Archaeology & Director of Mercyhurst Archaeological Institute; Former Provost, Senior Counselor to the President & Dean, Zurn School of Natural Sciences and Mathematics. Author, (w/J. Page) The First Americans; (w/D.Pedler) Strangers in a New Land.
Tom Dillehay: Archaeologist; Rebecca Webb Wilson University Distinguished Professor of Anthropology, Religion, and Culture and Distinguished Professor of Anthropology and Latin American Studies, Vanderbilt University; Senior Scholar, School for Advanced Research; Author, The Settlement of the Americas: A New Prehistory; ; Monuments, Empires and Resistance: The Araucanian Polity &  Ritual Narratives;; Co-Editor, (w/D.J. Meltzer), The First Americans: Search and Research.
September18 Dr. Debra L. Martin
Distinguished Professor of Anthropology, University of Nevada-Las Vegas; Editor, American Antiquity; Series Editor, Bioarchaeology and Social Theory; (Co-Author w/C.E. Ralston), Gender Violence in the American Southwest: Mothers, Sisters, Wives, Slaves, AD 1100-1300
Violence and Masculinity in Small-Scale Societies
September 25 Dr. Severin Fowles
Anthropological Archaeologist; Assistant Professor of Anthropology, Barnard College/Columbia University; Author, The Making of Made People: The Prehistoric Evolution of Hierocracy Among the Northern Tiwa of New Mexico; and An Archaeology of Doings: Secularism and the Study of Pueblo Religion; Extensive research in Rio Grande del Norte National Monument and Picuris Pueblo
Wolves and Spanish Colonial Predation 
$20 AT THE DOOR – OR – $75 TO SUBSCRIBE TO THE SERIES OF 4 LECTURES
Image:  Gustave Baumann