Southwest Seminars Presents
VIDEO LIBRARY
In response to repeated requests for access to Southwest Seminars' lectures from years' past, we have created the  Southwest Seminars Video Library...also known as What Connie and Alan Did on their Coronavirus Vacation. The collection is drawn from our 20+ years of archived weekly lectures with exceptional scholars for you to enjoy in a time of social distancing and the better times that will surely follow.
Learn from national and regional scholars as they share their passion and knowledge of their fields of important research. In Voices From the Past discover Spanish Colonial, Mexican-American and Territorial history of New Mexico.  In Native Voices we honor our original Native inhabitants, the many indigenous peoples through time, and modern Pueblo descendants. In Ancient Sites Ancient Stories we explore the significance of nearby archaeological sites, cultural anthropology and the sacred landscape. In Mother Earth, Father Sky learn fascinating stories of earth history, geologic processes that formed our scenic landscape, as well diverse natural and environmental sciences.
To see what is currently available on our video bookshelf, go to  southwestseminars.tv  The lectures are organized  by category similar to our lecture series, archaeology, history, Native cultures and the natural sciences.  They are offered for rent in a video-on-demand format which allows you to watch at your leisure, similar to renting movies on tv,  but with more time to view. Or you may subscribe which provides access to our library for a year. We are busily adding more content.  With an archive of 1,200 lectures we will always have new videos to share!
 Go to southwestseminars.tv to order from the following list.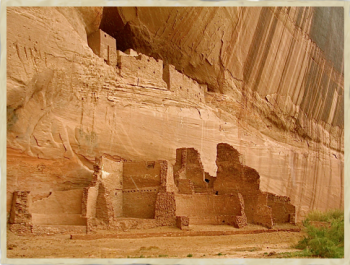 ANCIENT SITES AND ANCIENT STORIES
Dr. John Ware: Chaco Canyon From the Rio Grande
Dr. Eric Blinman:  Four Corners Migration: A View From the Rio Grande
Dr. Stephen Lekson: Post-Classic SW: Chaco, Mesa Verde, Casa Grandes & Greater Mesoamerica
David Grant Noble: In Search of Chaco: New Perspectives on an Archaeological Enigma
Polly Dix Schaafsma: Painted Walls, Pots and Images on Stone in the Pueblo Rio Grande
Stephen Post: Between Paleo-Indian & Pueblo: 6,000 Years of the Archaic Period
Dr. Eske Willerslev: What Questions Can Ancient Genetics Answer? 
Dr. Tim Maxwell: Life in Between: Casas Grandes, Chihuahua, Mexico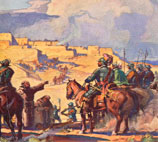 VOICES FROM THE PAST
Dr. Richard I. Ford: Genizaro Petroglyphs of Northern New Mexico
Dr. David Hurst Thomas: Mission Past: Romance & Reality
Dr. Tom Chavez: Onate and Villagra: 1598 in New Mexico
Dr. John L. Kessell: Pueblos and Spaniards in the Kingdom of New Mexico
Dr. Frances Levine: At Home in the Palace: New Mexico Vignettes
Alan Osborne: Santa Fe Trail, Manifest Destiny and the Mexican War
Jack Loeffler: La Musica de los Viejitos: Traditional Folk Music in New Mexico

NATIVE VOICES
Roxanne Swentzel (Santa Clara): My Life, My Work
Dr. Bruce Berstein: Fascinating History of Indian Market
Dr. Joseph H. Suina (Keres): Pueblo Secrecy: Why, When, Where?
Dr. N. Scott Momaday (Kiowa): A Celebration of Being
James Ostler: Zuni Fetish Carving 
Dr. Don N. Brown: Stories From Taos and Picuris Pueblos  
Dr. Joseph H Suina (Keres): And Then I Went to School

MOTHER EARTH, FATHER SKY
Dr. Kirt Kempter:  Ice Age in New Mexico:Past, Present and Future
Wayne Ranney:  Carving the Grand Canyon
Jack Loeffler:Watershed as Commons
Dr. Paul Minnis: Political Ecology of Casas Grandes, Chihuahua, Mexico
Baker H. Morrow: Canyon Gardens: Ancient Pueblo Landscapes
Verna Williamson-Teller (Isleta):  If You Poison Us: A Native Environmental Perspective
Derrith Watchman-Moore (Dine):Traditional Knowledge & Culture in NM Environmental Standards
Dr. Kirt Kempter: A Geologic Year: Evolution of Life and Land in 365 Days